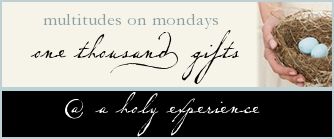 There's a cigar store in Downtown Orlando where people come to hang out with friends, unwind after a long day, show off their bucks, drink away the pain, and little do they know, have their lives changed. There are few things in life that cause people to really slow down and be real with themselves and others. A cigar is one of those things. Last night was one of those times.
Because my husband works at the aforementioned cigar store we have developed many relationships with hurting people. Amazingly God has brought many other Christ followers to this store in Downtown Orlando with the same desire to see lives changed. Last night we began a discussion group with some of the employees and customers. It was a huge success. In that span of two hours seven of us gathered around a patio table many with cigar in hand. We talked about dreams and the pain associated with striving to achieve those dreams.
What made this small gathering a success? People were brutally honest. They shared about masks, fears, secrets, and loss. It was truly amazing on this first night of meeting that people would be so openly transparent about their struggles. That they would trust us and feel safe enough to share is only by the grace and spirit of God.
Today I am exceedingly grateful:
23. People trusting us with their pain
24. The sweet smell of tobacco leaves burning
25. God empowering my husband to lead
26. That God doesn't leave people in pain but heals and restores
27. God's amazing plan for our lives
28. God's amazing plan for the lives of those in our group that we can't begin to fathom