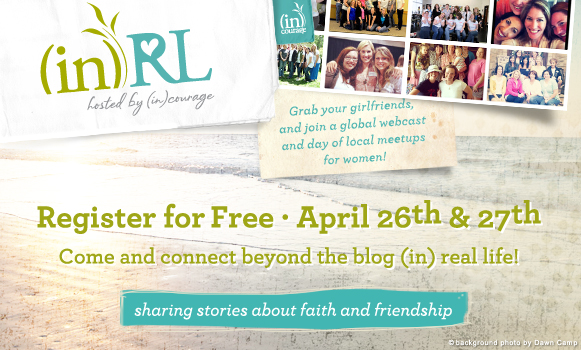 She
is the one who more than once has shown up on my doorstep, husband and little one in tow, with warm food and beverages in hand. But most recently I'm thinking of last Thursday. Complete with comfort food, including ice cream, they gathered around our table. At the end of a long day, in the middle of a long season of waiting, they met us in our mess. They got angry at injustice when we were angry, and they mourned loss when we felt it's pain.
And I'm the one who cleans up her little one's spewed hotdogs from the kitchen floor. Then wipes the spit-up from my shirt all nonchalant and before the long night is over, we do it again. (Thank God for Ikea rugs, synthetic and made for rinsing with the hose.) And just when we think things have turned around the night turns into ER visits and swollen babes. And we both blame ourselves over text the next several hours for discovering the baby's peanut allergy. But we did it all together.
And if we're honest with ourselves isn't that what we all really want? Don't we all need a friend whose home we can show up to in yoga pants? Who is on the list of people we let enter through the back door? Who has seen us in despair and can call on us to get a broken-down-car from the "bad side of town" during the dinner hour?
That's what
(in)RL
is all about. This free woman's conference is about moving toward genuine relationships in real life. This year we're taking a closer look at what it takes to stay rooted in community when sometimes just walking away would be so much easier and tons more convenient. Women share stories of how they've chosen to stay through hard marriages, challenging parenting, worthwhile friendships. How choosing to stay has freed them more fully and unexpectedly than if they'd cut and run.
Won't you consider
registering
for (in)RL taking place through meet-ups all over the globe April 26-27? If there's not a group meeting in your area perhaps you'll consider being a host like me? Because if you're honest, isn't doing real life with others what you really want?
If you're registering or hosting be sure to let me know in the comments below so we can share this experience together.