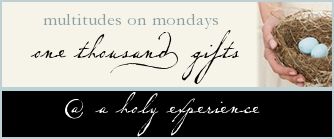 This morning I read Ann Voskamp's post and on her list of 1000 gifts #2755 was "hard eucharisteo: lost camera memory card." At first I was shocked. Why was she thankful for this? Then I thought that if this truly was something to be thankful for than it had implications for my life.
"Rejoice always, pray without ceasing,
give thanks in all circumstances
; for this is the will of God in Christ Jesus for you." 1 Thessalonians 5:16-18
It's written right there but I don't like it. You see I recently lost my Kindle while traveling. I'm not making this up people. I'm not sure if I left it on a plane or if it was stolen. There are two points in my trip that the location of my Kindle is questionable. If you've ever lost anything while traveling you know it's almost impossible to locate it through airport lost and found.
I've had many opportunities in my life to be thankful for hardships including the loss of a spouse, depression, marriage crisis, and that's the short list. But let me tell you, for me it's much easier to see God's hand in the big things and be thankful. But these little everyday trials…
I can be thankful that the loss of my Kindle gives me a better chance at conquering my e-Book gluttony (thanks to Dana, one of my readers, for the wording). It helps me to focus on one book at a time. It's causes me to be more thankful for my husband's sacrifice to get me a nice gift, which I lost. Perhaps God is trying to teach me to trust him more during my travels so I'll be less anxious. Be more clear headed while traveling alone could certainly help me to avoid another loss of property.
My list is coming slowly but it's coming. Here goes:
#6 hard eucharisteo: lost Kindle