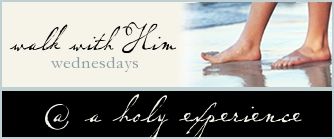 Yesterday I received some very sad news. Way back at the end of May my husband and I applied to a great organization called Apartment Life to be a
CARES Team
. We were so excited to be accepted and start this new ministry journey. We then began what could be a three month process of waiting to be placed into an apartment complex. Meanwhile we went to a training for CARES Teams and brainstormed ways to reach our future community.
Three months came and went and we heard nothing. We contacted Apartment Life and they said no properties in Downtown had opened up but that they would let us know as soon one did. Then we waited some more. Yesterday they called us. They didn't expect anything to open up Downtown. They offered us opportunities outside of the part of the city God has called us to. That wouldn't work. We decided to be put on their long term waiting list.
Since our application with Apartment Life many things in our lives have changed including my husband's work schedule. Additionally God has been providing many new ministry opportunities. We knew that God may be leading us in a different direction. So I expected a call like yesterday's would have made me happy to have something more definitive. But it didn't. It made me cry. I cried because I was further convinced that we have no idea where we're going to live or what exactly God has in store for us. I don't like uncertainty and not being in control. It was all very emotionally draining.
Today I am clinging to the fact that God is in control. We are at the beginning of a journey to purchase a home and that in and of itself can be terrifying and full of emotional highs and lows. I find it even more necessary to trust God even though I can't see where I'm going. Even though I like the stability of having a plan that includes a long term home I must have trust him.
God, thank you for giving me yet another opportunity to exercise my faith in you. Please help me to trust you more and more.