On the week leading up to Thanksgiving I had the chance to take a vacation to Chattanooga, TN. Along with tons of natural beauty, great shopping, and lots to do, one of the things I like most about Chattanooga is that it has so many things we don't get to experience in Florida:
Leaves in all colors, shapes and sizes,
(Can you tell I really liked the leaves?)
rivers and mountain views,
and an overall true fall experience!
I have visited Chattanooga so many times that I was afraid this year I might overlook the beauty and wonder of it all. So I used photography as a spiritual discipline and as a way to visually keep adding to my 1,000 gifts list.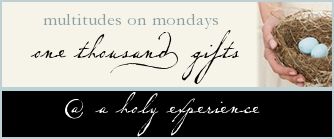 111. Achieving a personal exercise goal!
112. Fresh juice from the farmer's market
113. A gigantic live Christmas tree
114. A husband that let me keep and helped me put up said Christmas tree